Little Tikes Garden Cottage Plastic Playhouse Evergreen
Garden Centre > Outdoor Living > Garden Games > Playhouses & Frames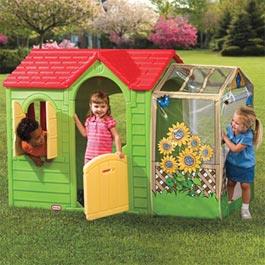 Little Tikes Garden Cottage Plastic Playhouse Evergreen
£179.49
This new cottage provides wide interior spaces with the novel addition of an easi-fit extension which is so versatile for the children to use as a sun lounge, conservatory, green house, or whatever their imagination lets them. Curtains and Shutters included.
Related Products


* Support Grows on You when you shop via the Garden Centre.
Why shop via the Grows on You Garden Centre?
Buy With Confidence
Find Inspiration
The Perfect Product
Wishlist